News
DO YOU KNOW WHY WE MADE THIS PRODUCT?
by Blacken White on Jan 05, 2022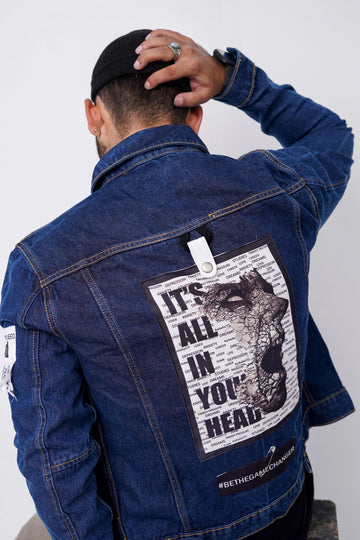 For the ones who are stopped by many in life. Maybe even you and I are one of them. Everyone's life has a different story and everyone has different problems. Some people chase their dreams, while others chase money. 90% of the people in the world live life as if it's a race. And we are part of that 90%. A lot of things tend to stick in our brains - maybe it's the fact that someone called you a "loser" once. Maybe it's family pressures causing you to be afraid that something will go wrong. There's so much pressure to do good in school and your studies that you can't even complete your studies. Maybe the ones who have a dream don't have a path to achieve the dream yet. Maybe they're just too scared to fulfill their dream. Have you ever asked yourself why? Why are we scared in our own lives? Don't you think we're all going to die one day? Then why are you scared? Why aren't we all game changers? Do we think about what people will think instead? If we think about what people will think, then what will people think? We just express one person's feelings through this jacket. Trust me, everything is in your head. That's it. In reality, these thoughts are just obstacles - they're not real. You just need to take one step forward. Do it. Maybe you'll lose, but do it once, twice, maybe even ten times. But you'll succeed when you try it for an eleventh time. And even if you don't, why does it matter? All of us are going to die one day, then why not die after doing what you actually want to do? It's all in your head. THAT'S IT! Do it. Be the game changer and show the world the real you.
CLICK HERE TO VIEW THE PRODUCT.